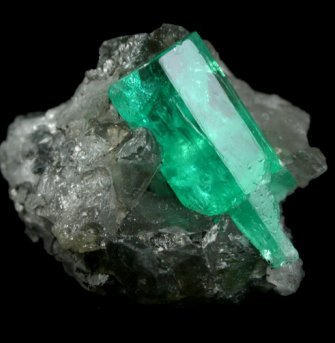 Článek: emerald selling... 19. 9. 2013
investment emeralds from Columbia
In England 'a flawless emerald' is one that is perfect. Emerald itself is very rare, although a flawless emerald is a minor miracle among precious stones. Moreover, because of its deep green colour, illuminated by a soft deep lustre, it is one of the rarest of precious stones. Its price tends to be often higher than that of a diamond. The quality and price of certificated emeralds are based on a more complex set of parameters than the four C´s criteria for diamonds: weight, clarity, crystal, colour, transparency, texture and geographic origin.
Natural cut emeralds from the fabled deposits of Muzo, Coscuez and La Pita in the Boyacá province in Columbia are in all respects perfect and of a high quality, and cannot be compared with crystals from other centres in the world, for example in Zambia, Brazil or Russia. They represent a unique investment as a result of the increase in demand and price combined with dwindling reserves. The price of Columbian 'extra fine quality' emeralds has risen in the last ten years more than fivefold. In quite another category are the unique items which for a number of years now have continuously broken auction records at Christie's and Sotheby's.
DTC arranges supplies of investment emeralds direct from manufacturer's laboratories in Columbia through the 'Mine to Market' system, that is to say without intermediaries. The stones are subsequently certified by reputable institutions such as SSEF (Switzerland), GIA (USA) and supplied to investors in the European and Asian markets. Also, in Arab countries, the demand for emeralds is boosted by Islam's sacred colour of green.
For an optimum investment, or perhaps its diversification, we recommend that customers buy investment emeralds from Columbia with a weight of between two and five carats, ideally with Swiss certification.